Every Renewd® device is covered by a 2-Year warranty, which also includes availing of our Free Pick-Up and Return Service throughout Europe.
Please note that Renewd® Products are given a second life and (may) contain previous user traces. Each Renewd® Product is carefully tested and reviewed by certified specialists and meet strict requirements that follow manufacturer's guidelines.
Many software related problems can be solved by resetting the device to factory settings.
This may solve the problems without having to send the device for repair.
Always backup your personal data before this process.
What can you expect from a Renewd® product?
The features of a high-end device, at a much lower cost.
Even though your Renewd® device underwent the strictest quality control in Europe, it includes a 2 year warranty that applies not only to the device, but also to the accessories and the battery.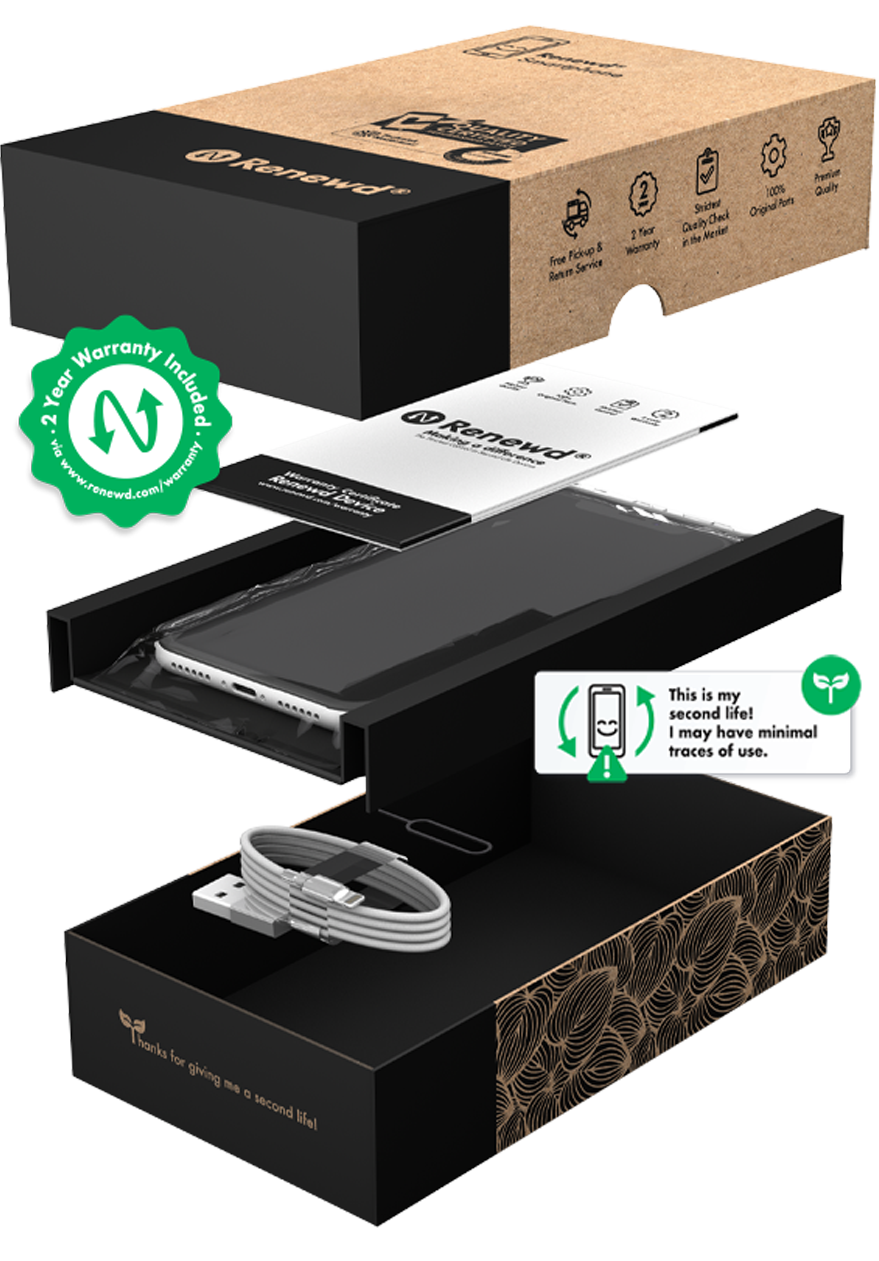 Cosmetic 
check
Our devices are thoroughly checked by certified specialists. Only the devices with minimal traces of use are good enough to end up in a Renewd® packaging.
Functionality 
check
The parts are checked for their authenticity and the Renewd® devices are checked at 83 key features. Examples are the speakers, bluetooth, Wifi and sensitivity of the touchscreen. After the check, the devices are updated to the latest version of iOS.
Battery capacity
The battery is tested in various ways, which includes the number of charge cycles, peak performance, chemical age, etc. Each battery passes the strict guidelines of the manufacturer's software and is therefore in the best condition possible.
Refurbished 
Certificate
The Renewd® iPhone, iPad and MacBook are labeled with the Refurbished Certificate. This means that the checks have to meet strict requirements. Because of this, Renewd® always provides you with a premium quality purchase! Always as good as new.
Warranty
Is something wrong with one of your Renewd® devices? Then you can use the free Pick-up and Return service for 2 years, throughout the European Union! Even our business customers can make use of this arrangement.
A Renewd® device is a sustainable choice in more ways than one.
Packaging
The packaging that comes with your Renewd® device is made with responsible materials. The cardboard and paper used is FSC certified. This means it comes from responsibly managed forests. On top of that, the minimal amount of plastic that is used to hold your Renewd® iPhone in place is recycled plastic.
100% 
Original 
Parts 
The 'original' manufacturers are very strict when it comes to sustainability. They require their partners to adhere to strict terms and conditions and manufacture parts in a responsible way. Because we make use of the same Original Parts, we can make use of the same sustainable supply chains as these manufacturers to reduce the emissions.
Our products are living their second life, so they may have some minor user traces on their body and/or display. Almost invisible at first sight.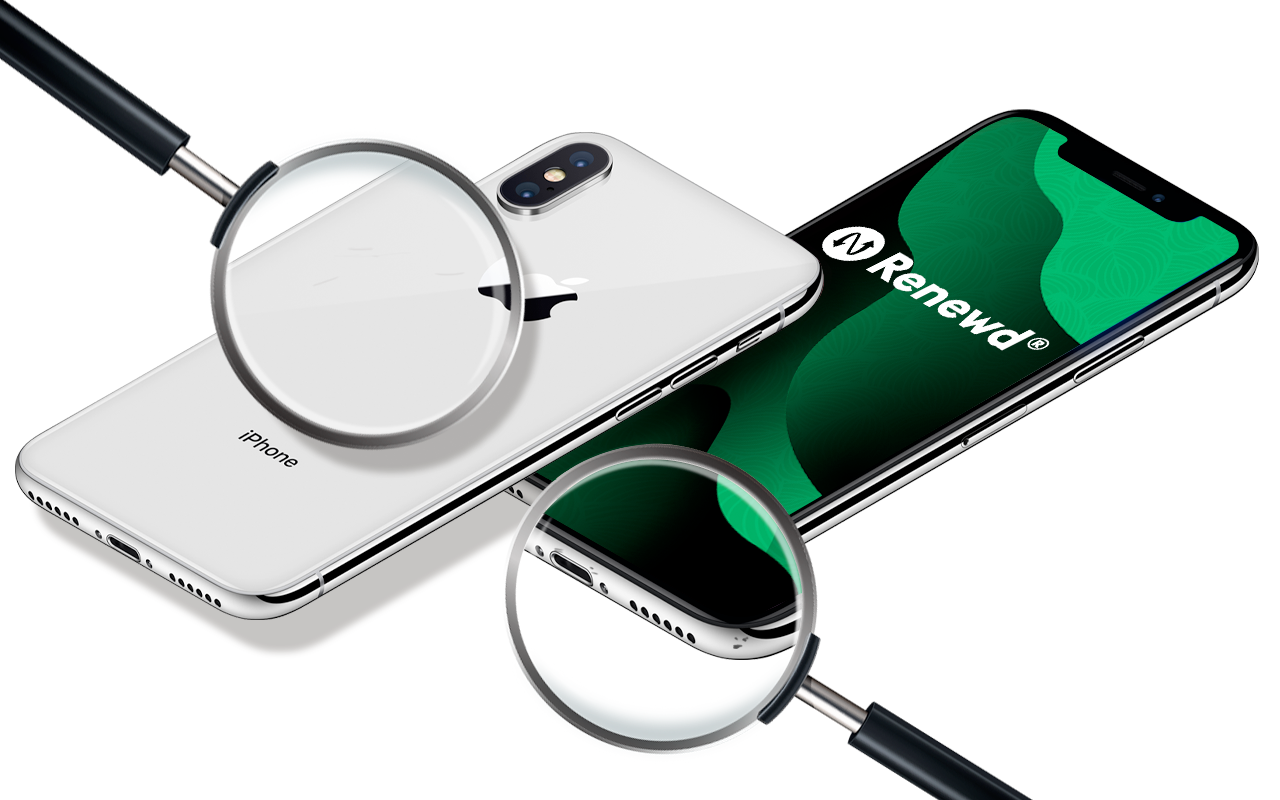 What can you save?
By choosing a Renewd® device, you are giving them a second life.
For example, even though Apple is already very environmentally conscious, the production of just one iPhone device still has a huge impact on the environment.