We Stand for Sustainability
By giving used products a second life, we prevent the production of new devices in the market. By doing this, we extend the lifespan of these devices and prevent them from ending up, prematurely, as e-waste.
High-Quality electronics with a second life mean that a lot of valuable resources are saved, as they don't have to be used for new products. In addition, without these new products, several tonnes of CO2 emissions will not be released into the atmosphere. It's an easy choice, right? Did you know that you save an average of 55.5 KG OF CO2 and 100 litres of water when you buy just one Renewd iPhone?
Only 100% Original Parts
Using third-party and non-genuine parts could result in the following: Improper function, safety issues and damage to battery caused by overheating-resulting in injury. The Original Parts make sure that devices last even longer, even though they are living their second life.
Using 100% Original Parts is critical for our levels of sustainability too! By using genuine parts only, we rely on the same production chain as the manufacturer does. Let's take Apple as an Example: Apple commits to be 100% carbon neutral for its supply chain and products by 2030 and their partners have to meet strict requirements in terms of CO2 emissions.
Pre-owned devices are sustainable, but only when they have been given a second life in a responsible way.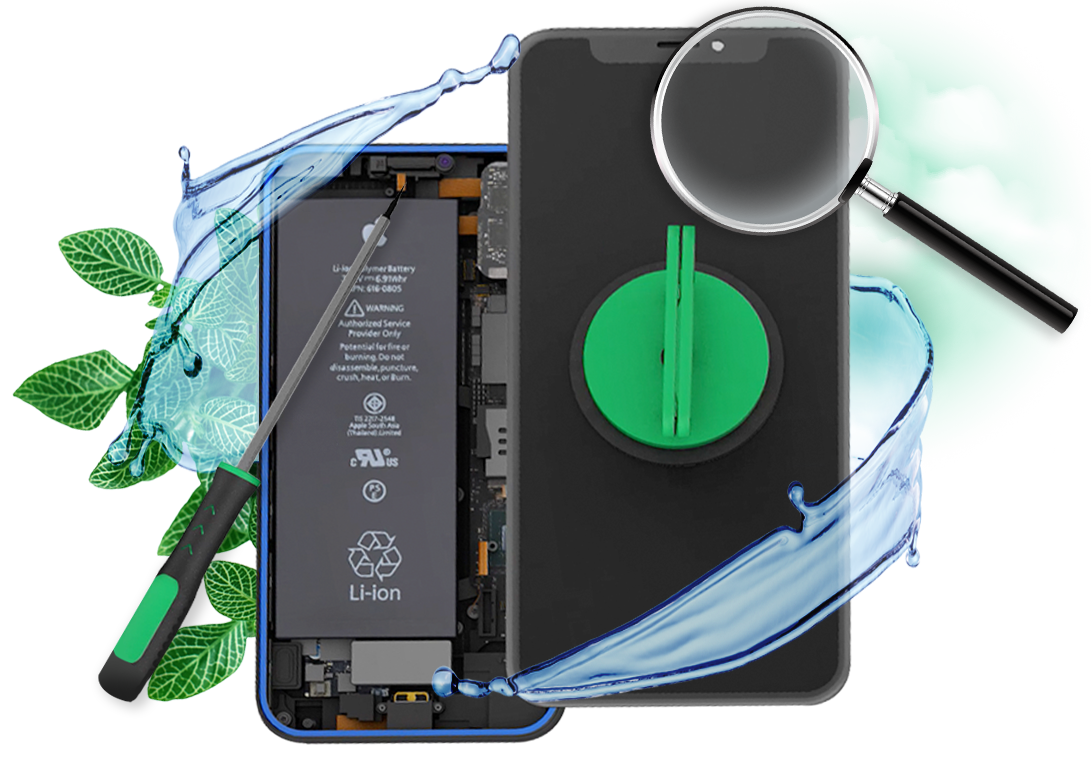 It Doesn't End with our Products
It goes without saying that our packaging is also eco-and sustainably sourced too.
The cardboard used carries the FSC Mix logo, which means that the used fibre is a mixture of the following: virgin timber from an FSC-certified forest, recycled fibre and FSC Controlled Wood.
We reduced our packaging size with >30%, which helped us in saving a lot of materials!
The minimal amount of plastic used to keep the device in place, is also recycled.